***
25 Novembre 2023
Giornata Internazionale per l'Eliminazione della Violenza sulle Donne

Foto dell'artista Alessandro Bergamini (link).
***
19 Novembre 2023
Villa della Fondazione Magnani, via Fondazione Magnani-Rocca 4, Mamiano di Traversetolo (Parma)
Da scoprire!!!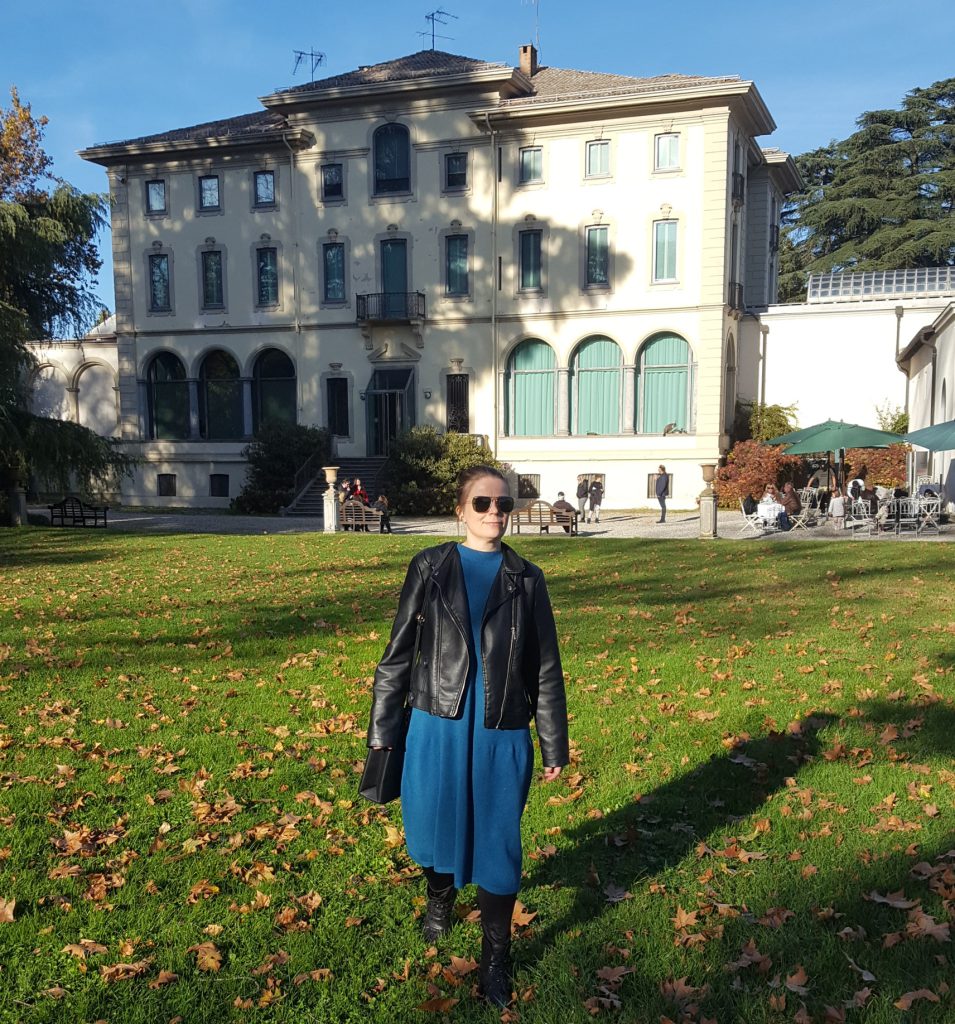 Passeggiata nel parco della Villa. Link:https://www.magnanirocca.it/.
***
2 Novembre 2023
Pello (Sweden)
Looking at the formation of needle-like ice crystals in real time… (picture by Ania Gualtieri).
***
15 Settembre 2023
Passeggiata sulla pista ciclabile della Val Passiria
Bel percorso pianeggiante e con pendenze discrete, la pista ciclabile della Val Passiria corre seguendo il fiume Passirio attraverso villaggi tipici del Sud Tirolo come San Martino.
Link: https://www.meranerland.org/it/sport-e-tempo-libero/bici-e-mountain-bike/pista-ciclabile-della-val-passiria/
***
August 2023
Social life in Fiji.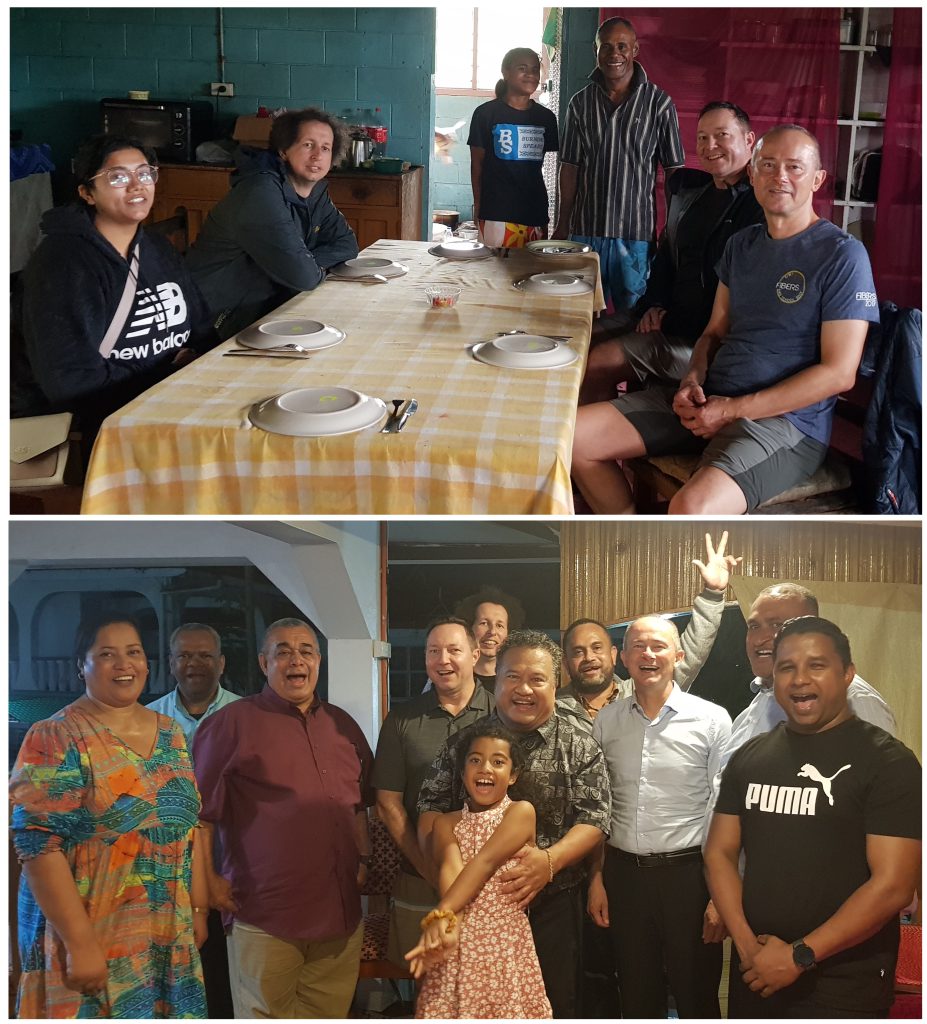 Bula! Lunch and dinner parties in Rakiraki and Suva. Vinaka!  
***
August 2023
Running in Fiji.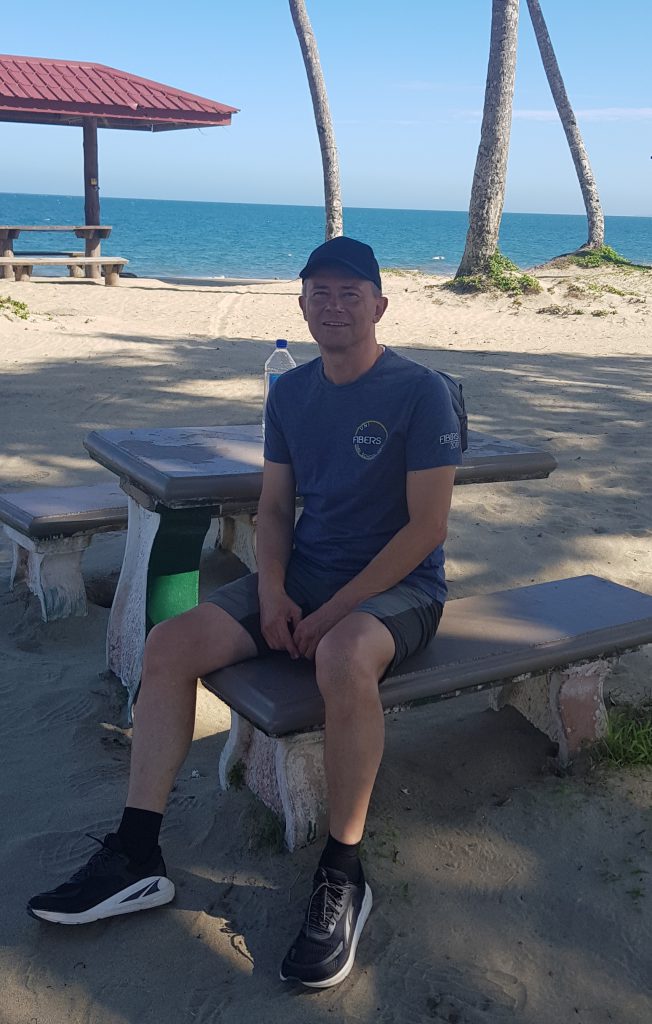 Rest at Navua beach, Coral coast.
***
August 2023
A glimpse of the Coral Coast, Fiji.
***
August 2023
Hot water beach in Coromandel, New Zealand.
Sunset with surfers at the hot water beach in Coromandel.
Link: https://www.newzealand.com/int/hot-water-beach/   
***
August 2023
Kia Ora! Christchurch. Living with fear of earthquakes.
Christchurch earthquakes of 2010–11, also called Canterbury earthquakes, are events that occurred within and near the city of Christchurch and canterbury area from early September 2010 to late December 2011. The severest of those events were the earthquake (magnitude from 7.0 to 7.1) that struck on September 4, 2010, and the large, destructive aftershock (magnitude 6.3) that occurred on February 22, 2011. The principal event, sometimes referred to as the Darfield earthquake, struck at 4:35 AM on September 4, 2010. The earthquake's epicentre was located some 25 miles (40 km) west of Christchurch near the town of Darfield, and the focus was located about 6 miles (10 km) beneath the surface. It was caused by right-lateral movement along a previously unknown regional strike-slip fault in the western section of the Canterbury Plains. The fault, later named the Greendale Fault, appeared about 50 to 56 miles (80 to 90 km) southeast of the boundary between the Australian and Pacific tectonic plates, and part of the fault became visible at the surface because of the earthquake. Thousands of smaller aftershocks occurred in the months that followed.
Christchurch after the 2011 earthquake and now.
A visit to Quake City is a must to understand the seismic events that shook Christchurch and Canterbury more than a decade ago. This special exhibition at 299 Durham Street North, Christchurch, is packed with interesting displays and interactives for all ages. Hear from those who lived through the earthquakes and those who came to help. Link: https://quakecity.co.nz/    
***
August 2023
Running in Christchurch, South Island, New Zealand.
The unique Botanic Garden in Christchurch, NZ.
Link: https://ccc.govt.nz/parks-and-gardens/christchurch-botanic-gardens
***
August 2023
Auckland War Memorial Museum (Tāmaki Paenga Hira).
It tells the story of New Zealand, its place in the Pacific and its people. It is one of NZ's most important museums. Its neoclassical building constructed in the 1920s and 1950s, stands on Observatory Hill, the remains of a dormant volcano, in the Auckland Domain. Museum collections concentrate on history of NZ.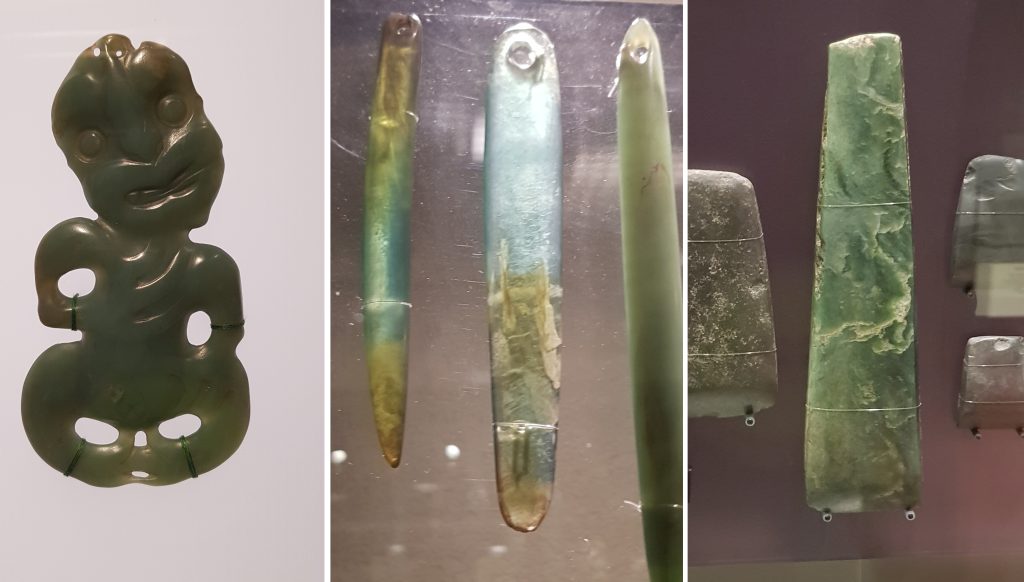 The unique collection of jade masterworks.
Link: https://www.aucklandmuseum.com/    
***
7 Luglio 2023
Salita (in ginocchio) dei 28 gradini della Scala Santa, San Giovanni in Laterano.

Decisamente in sordina rispetto alla famosa salita di Suor Maria nella scena finale della "Grande Bellezza" (2013), con la consolazione di aver risalito la scala giusta…    
***
13-16 Giugno 2023
Giorni di un futuro passato. Come evoluzione ed estinzione hanno guidato la storia del Pianeta Terra
Escursione paleontologico-mineralogica 2023 – Eichstätt, Nordlingen, Stainheim, Holzmaden (Germany)


La mia cava di cava Fossiliensteinbruch Blumenberg Jura Eichstatten (Germany).
Vista di Nordlingen dalla torre di Daniel nel cuore del cratere meteoritico di Ries (Germany).
***
2 Giugno 2023
Palazzo Fava, Via Marconi, Bologna
Mostra Lucio SAFFARO (Trieste 1929 – Bologna 1998), laureato a Bologna in Fisica, è stato pittore, scrittore, poeta e matematico che dagli anni Sessanta si è affermato come una delle figure più originali e inconsuete della cultura italiana, ricevendo ampi riconoscimenti in ciascuno dei campi in cui ha operato.
"Un cristallo caduto dal faro fu scambiato per una luce dicotomica, e chi lo trovò fu accusato di voler fondare l'assoluto"
Link: https://www.fondazioneluciosaffaro.it/
***
May 4th, 2023
Jon and Louise Hanson back to Italy.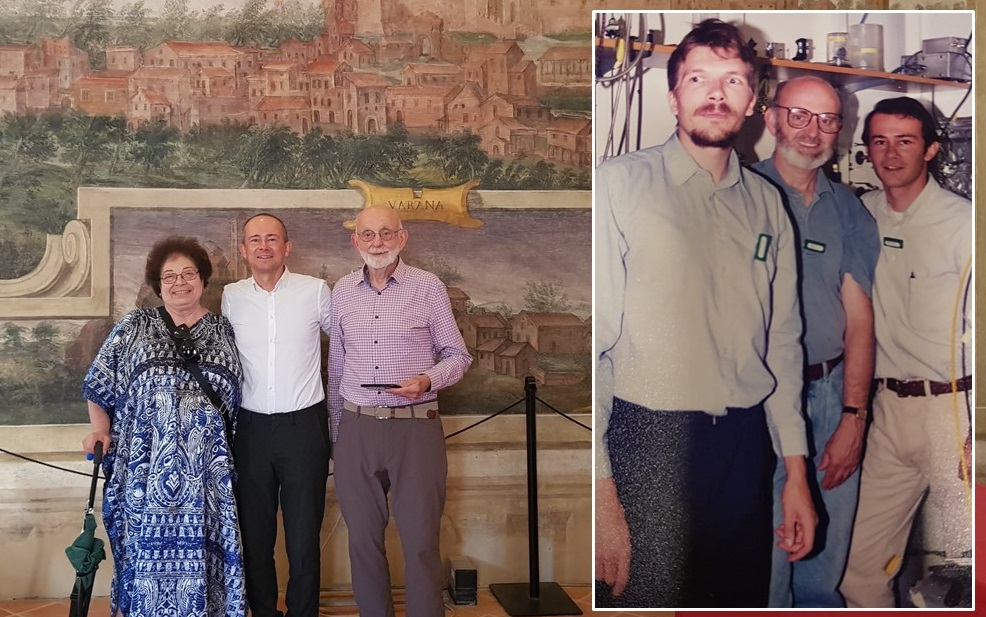 Visit at the Museo della Ceramica – Castello di Spezzano (Sassuolo, MO). La sala affrescata.  
Nel riquadro: come eravano. Poul Norby, Jon Hanson and Alex Gualtieri at X7b beamline in 1995.
***
7 Dicembre 2022
ADDIO CARO ALESSANDRO! TRAGICAMENTE TRADITO DALLA TUA GRANDE PASSIONE!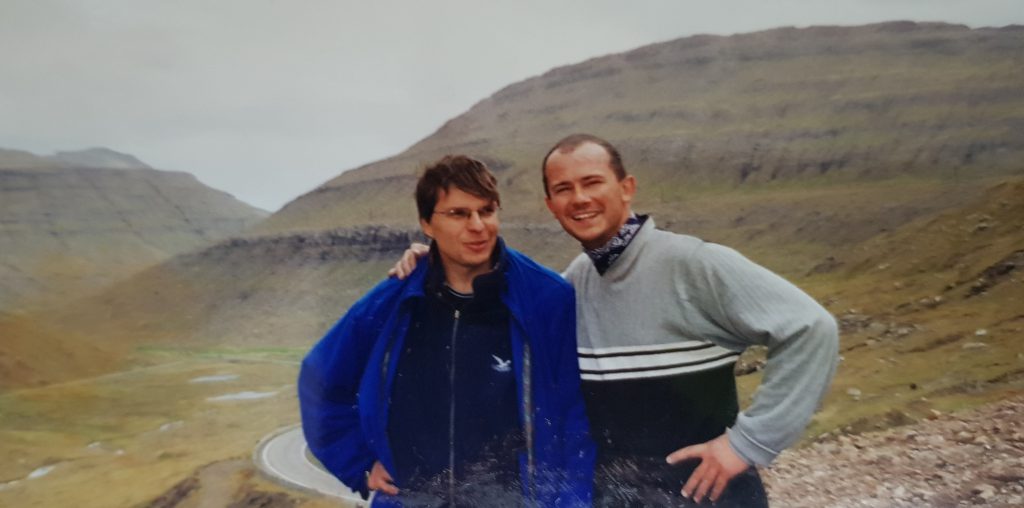 Alessandro Guastoni e Alessandro Gualtieri a caccia di zeoliti alle Isole Faroe nel 2000.
Cari Soci,

La SIMP partecipa con grande tristezza al cordoglio del Dipartimento di Geoscienze dell'Università di Padova nel comunicare l'improvvisa scomparsa di Alessandro Guastoni, Conservatore del Museo di Mineralogia di Padova.

Questo il ricordo di Fabrizio Nestola: Comunichiamo con grande dolore e tristezza la scomparsa prematura del Dr. Alessandro Guastoni di soli 56 anni. Alessandro si era laureato in Scienze Geologiche presso l'Università di Milano e aveva ottenuto il dottorato di ricerca presso l'Università di Padova dove, dal 2005, ricopriva il ruolo di Conservatore del Museo di Mineralogia. Era uno dei più grandi esperti di minerali in Italia e riconosciuto a livello internazionale per le sue conoscenze in particolare sui minerali pegmatitici, per le numerose pubblicazioni su riviste scientifiche e per il suo ruolo nella Rivista Mineralogica Italiana. Ieri, 7 dicembre 2022, durante un'escursione nella zona di Piona, località che Alessandro amava sin da bambino, proprio in cerca di nuove specie mineralogiche è rimasto coinvolto in un crollo di una grossa lastra rocciosa che non gli ha dato scampo. Alessandro lascia la sua adorata compagna e il suo amatissimo bimbo di soli 6 anni.
***
24 Ottobre 2022
E' mancato ELIO. Un pezzo di me se ne va. E' stato un onore percorrere un tratto della strada di questa vita assieme a te.
Richiedi all'indirizzo alessandro.gualtieri@unimore.it il volume di Elio sulle ZEOLITI E ZEOLITITI del 2022 disponibile come PDF. 
***
STATENS MUSEUM KUNST di COPENHAGEN
Se andate a Copenhagen, non deve mancare una visita allo Statens Museum Kunst, uno guardo d'insieme sull'arte scandinava ma non solo…
Zattere Burano San Michele (1979) di Richard Mortensen.
***
4 agosto 2022: ADDIO AD UN VERO "MAESTRO"!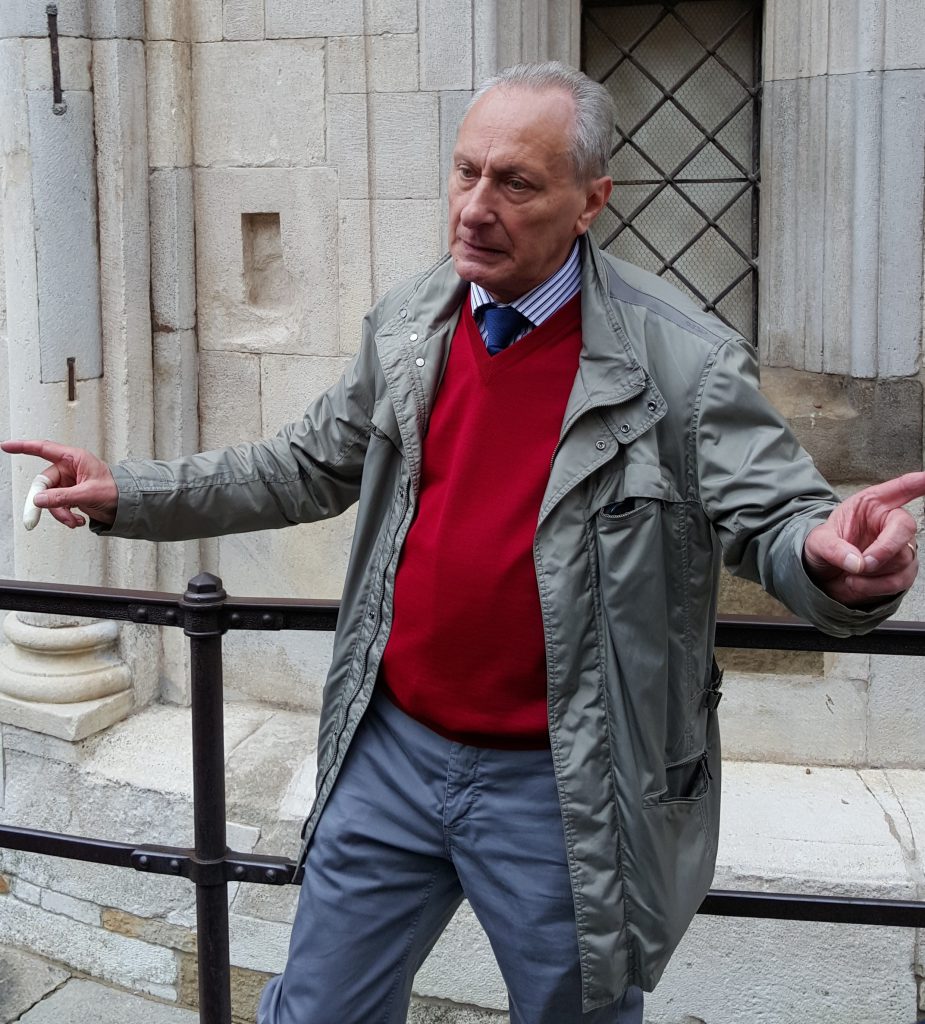 ***
Tirana – 25 Maggio 2022 – Finale Conference League
Roma – Feyenoord 1-0 Zaniolo 32°
ROMA Campione!
***
Christmas 2012 – After 15 years we finally enjoyed the Northern Lights in Norrbotten.
Northern Lights in Norrbotten. Christmas eve in Övertorneå (top) and Dec 27th in Pello (bottom).
***
Norsk Olje Museum (Stavanger, Norway)
Visit the Norwegian Petroleum Museum in Stavanger and discover why Norway is the welthiest country in Europe!
Museum web site: https://www.norskolje.museum.no/en/
***
27 giugno 2021 – Mostra di ANDREA CHIESI Natura Vincit a Modena
https://www.comune.modena.it/novita/notizie/2021/06/mostra-personale-di-andrea-chiesi-natura-vincit
Indissolubile amicizia che trascende lo spazio e il tempo – Lorenzo Amati (Lore), Andrea Chiesi (Andre) e Alessandro Gualtieri (Alle).
***
PADEL che passione!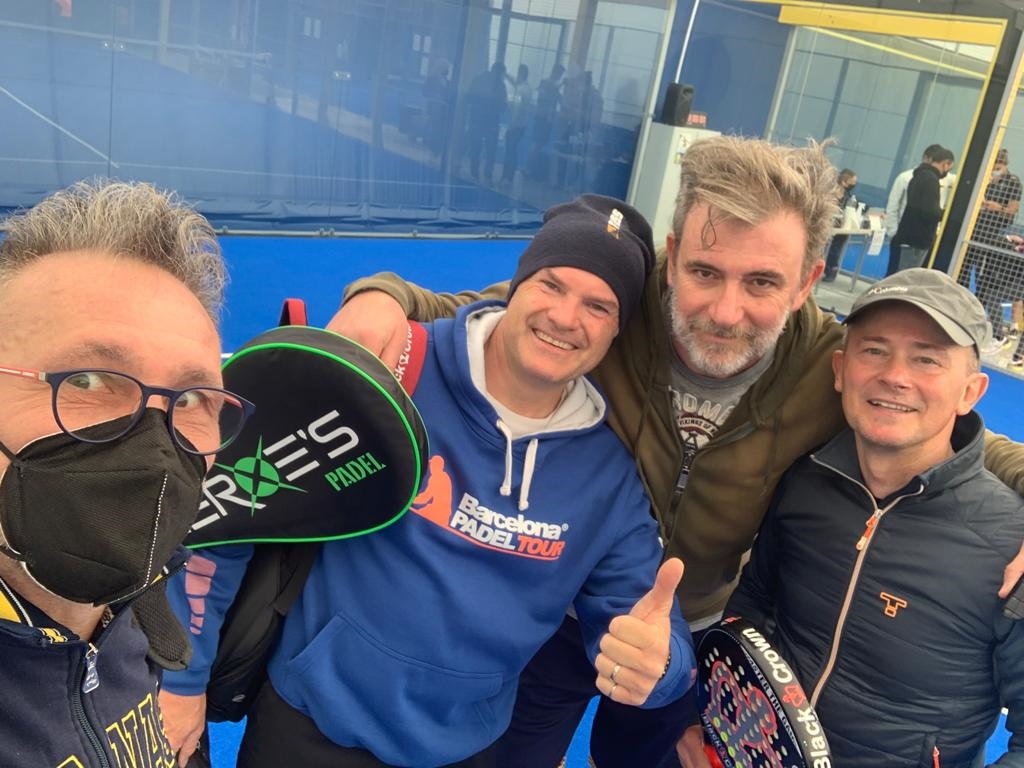 Spopola questa disciplina in tempo di covid-19- Montale (MO) 17 Aprile 2021.
***
Il passato da "Geologo" del Presidente della Regione Stefano Bonaccini: nel marzo del 1988 ha portato alla vittoria la mitica squadra di Geologia nel campionato universitario!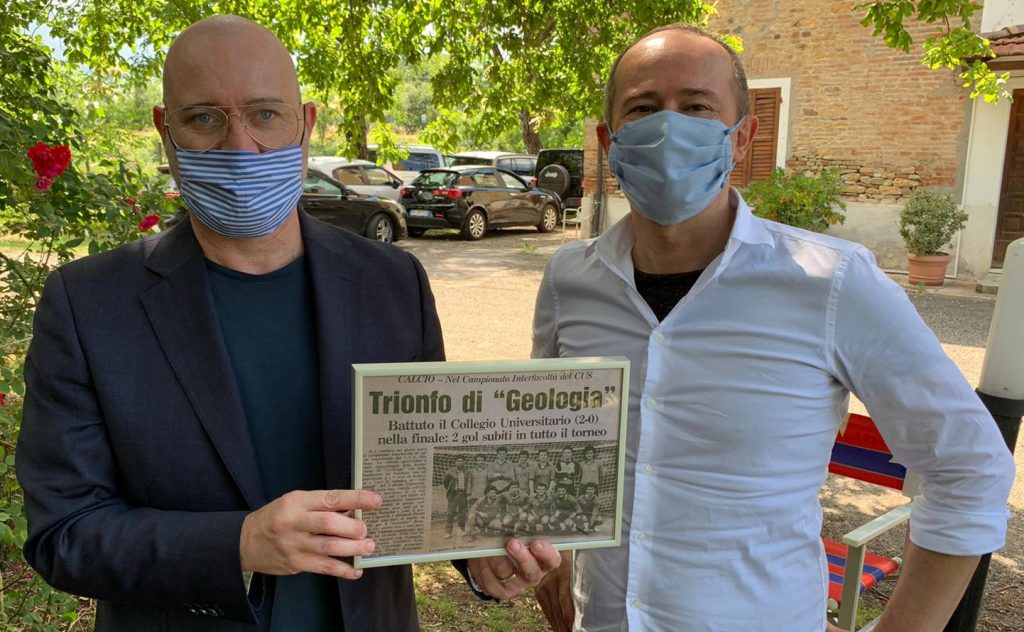 ***
24 Agosto 2019 – Visita all'Alhambra (Granada, Spain) con famiglia
***
Grazie DDR! Ora è veramente finita un'era.
Roma, 25 maggio 2017
***
September 2018 – San Francisco (California) snapshots form the IAEG Congress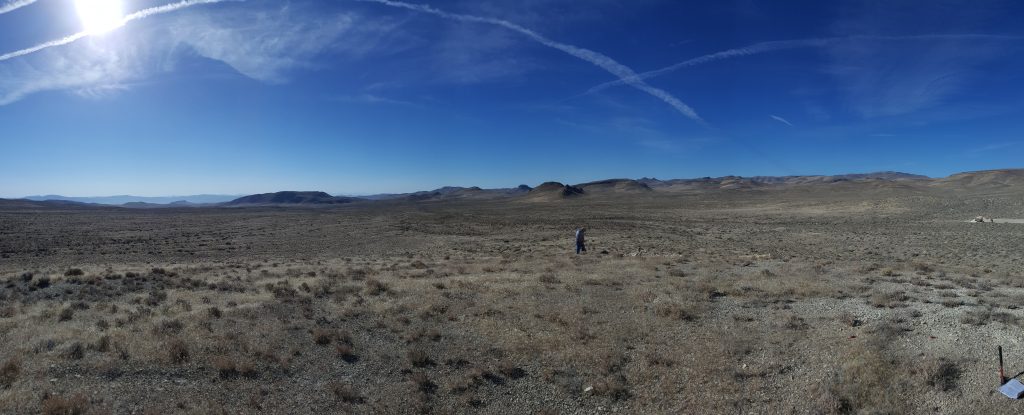 Searching for zeolites in the desert of Nevada!
***
Ricordo di Sergio Marchionne – 25 luglio 2018

Un modello di vita controcorrente, in un mondo dominato da parole vuote, false polemiche e sgrammaticati messaggi, un inno ai valori "silenziosi" della determinazione, del sacrificio e del lavoro. Mancherai.
Da "Il foglio" – 30 Luglio 2018
La morte di Marchionne, una lezione sul silenzio
Della vicenda dell'ex amministratore delegato di Fca, da un punto di vista comunicativo, colpisce soprattutto il silenzio, che peraltro stride con il clamore e l'overdose comunicativa dei media
di Giovanni Maddalena
Della vicenda Marchionne, da un punto di vista comunicativo, colpisce soprattutto il silenzio, che peraltro stride con il clamore e l'overdose comunicativa dei media. Il silenzio, salvo l'improvviso annuncio del cambio di vertici, è stata la cifra scelta dalla Fca; il silenzio è stato la modalità di rapporto scelto per un intero anno da Marchionne stesso e dal suo clan nei confronti dell'azienda medesima, almeno a quanto azienda e famiglia dicono a posteriori; il silenzio è stato deciso dalla famiglia su esequie o funerale.
Sul silenzio e sulle sue virtù o difetti comunicativi si è scritto molto, ma in questa vicenda ci sono tre piccole note sulle relazioni silenziose che vale la pena considerare.
Innanzi tutto, silenzio e potere. Mentre tutti berciamo sui social, ci scambiamo in continuazione messaggi di ogni sorta e forma, telefoniamo nei luoghi e nei momenti più impensabili rendendo spesso edotti dei perfetti sconosciuti sui fatti nostri più intimi, la grande azienda multinazionale riesce a tenere totalmente occulta la malattia mortale del suo amministratore delegato fino all'istante improvviso della sua sostituzione. Lo stile è in effetti quello dell'Unione Sovietica, dove si poteva passare dal raffreddore alla bara nel giro di poche ore. Solo che all'epoca non c'erano i social e si trattava di una feroce dittatura ideologica. Fca riesce a compiere le medesime mosse nel pieno di una società democratica e della rivoluzione tecnologica comunicativa. Un po' come con la storia dei figli dei dirigenti di Silicon Valley che vanno alle scuole steineriane dove è vietato l'uso del cellulare, viene in mente che il potere effettivo è consapevole dei pericoli della comunicazione globale molto di più di quanto non lo siano i normali cittadini e, più in generale, che sulla comunicazione oggi si misura il grande divario che permane tra la gente comune e il potere effettivo. La democrazia totalmente trasparente è molto lontana, se non impossibile. Nonostante la retorica dell'apertura e dell'uguaglianza sbandierate da grandi parti della classe dirigente mondiale, esistono anche in piena epoca tecnologica – e forse sempre esisteranno – molte stanze, più o meno segrete, ovattate di silenzio e dove il silenzio è ancora una delle principali tecniche di potere.
La seconda nota è su silenzio e valori. In positivo, si capiscono le ragioni dei silenzi: Fca doveva proteggere i titoli azionari sul mercato; il clan Marchionne (e lui stesso) doveva proteggere ruolo, potere e progetti; la famiglia Marchionne vuole proteggere il proprio amore e il proprio dolore. Con il silenzio ciascuno protegge quanto ha di più caro, i propri valori fondanti, il tesoro più prezioso dove l'animo si accentra. Tanto è vero che l'essere umano è comunicativo per natura, quanto è chiaro che la comunicazione non esclude reticenza e riserbo, che a loro volta diventano comunicativi di quanto si ama. Spesso il nome dell'amata o dell'amato è l'ultima cosa che uno dice, sebbene di quell'amore parli ogni gesto. In fondo, la vicenda Marchionne da questo punto di vista conferma l'antico detto del Vangelo sul non dare le perle ai porci. La perla del valore più caro è l'origine di ogni comunicazione, ma ciascuno in fondo sente che il farne oggetto continuo di comunicazione verbale la svuota. I difetti di usura degli eccessi comunicativi, soprattutto verbali, dovrebbero essere ormai evidenti, ma un'educazione a essi farebbe bene a molti nell'agone pubblico e politico.
Infine, la terza nota riguarda il silenzio vero, quello del cuore. La morte improvvisa, ne hanno scritto tanti, introduce sempre un pensiero segreto e profondo sul senso della vita, su quelle domande ultime che sono la stoffa del dramma dell'esistenza umana. La morte di un uomo potente ed emblematico come Marchionne, però, oltre a questo inevitabile silenzio pieno di domanda, lascia anche un diverso silenzio del cuore. È il silenzio dell'essere privati improvvisamente di un punto di riferimento, non importa se positivo o negativo. I commiati, gli elogi sperticati, le elegie, i discorsi, gli interventi, i servizi giornalistici spropositati – così come gli insulti altrettanto enfatici e fuori luogo – dicono di un'esigenza profonda che senza ammetterlo tutti hanno nel silenzio del cuore: il bisogno che ci siano esseri umani che incarnino degli ideali, per seguirli o per lottarci contro. Contrariamente a quanto diceva Bertolt Brecht, abbiamo bisogno di santi e di eroi. Dopo tutta la storia amara del Novecento e del culto degli uomini forti, dopo milioni di studi sul divismo e sui suoi nessi ambigui con il capitalismo, sappiamo che è un'esigenza pericolosa, ma nel silenzio del cuore, nel silenzio dell'attimo di sgomento per la notizia improvvisa sulla morte di un uomo che dovrebbe essere uguale a quella di tutti gli altri che ogni giorno dolorosamente trapassano, noi sentiamo che quell'esigenza continua a esserci e a tormentarci.
Gloria al mio profeta dell'antifede.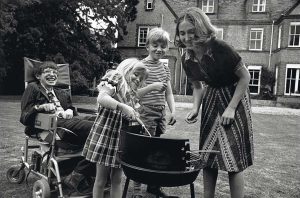 S. Hawking (1942-2018) e famiglia.
Me, my daughter and a genius. In the hope to get some inspiration…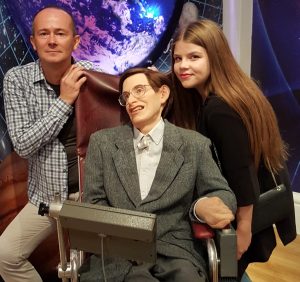 Madame Tussauds, London, 07/09/17
Crazy spider fiber net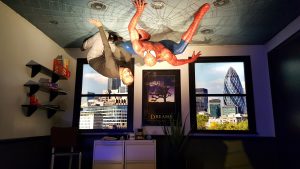 ***
"Un posto sicuro" film documentario sul dramma dell'Eternit di Casale Monferrato. Da vedere!
vedi spezzone del film: https://www.comingsoon.it/film/un-posto-sicuro/52956/video/?vid=22218
***
Grazie Capitano!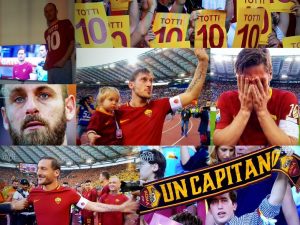 Sono stati 25 anni bellissimi.
Roma, 28 maggio 2017
***
Quantitative phase analysis using GSAS/EXPGUI
Download the files to run the exercise described in:
A guided training exercise of quantitative phase analysis using EXPGUI
by A. F. Gualtieri
or go to:
http://www.ccp14.ac.uk/solution/gsas/files/
***
Dedicato a tutti i miei studenti!
Lift Off
The remarks of Donovan Livingston, Ed.M.'16, student speaker at HGSE's 2016 Convocation exercises.
"Education then, beyond all other devices of human origin,
Is a great equalizer of the conditions of men." ­ Horace Mann, 1848.
At the time of his remarks I couldn't read ­ couldn't write.
Any attempt to do so, punishable by death.
For generations we have known of knowledge's infinite power.
Yet somehow, we've never questioned the keeper of the keys ­
The guardians of information.Unfortunately, I've seen more dividing and conquering
In this order of operations ­ a heinous miscalculation of reality.
For some, the only difference between a classroom and a plantation is time.
How many times must we be made to feel like quotas ­
Like tokens in coined phrases? ­
"Diversity. Inclusion"
There are days I feel like one, like only ­
A lonely blossom in a briar patch of broken promises.
But I've always been a thorn in the side of injustice.Disruptive. Talkative. A distraction.
With a passion that transcends the confines of my consciousness ­
Beyond your curriculum, beyond your standards.
I stand here, a manifestation of love and pain,
With veins pumping revolution.
I am the strange fruit that grew too ripe for the poplar tree.
I am a DREAM Act, Dream Deferred incarnate.
I am a movement ­ an amalgam of memories America would care to forget
My past, alone won't allow me to sit still.
So my body, like the mind
Cannot be contained.As educators, rather than raising your voices
Over the rustling of our chains,
Take them off. Un-cuff us.
Unencumbered by the lumbering weight
Of poverty and privilege,
Policy and ignorance.I was in the 7th grade, when Ms. Parker told me,
"Donovan, we can put your excess energy to good use!"
And she introduced me to the sound of my own voice.
She gave me a stage. A platform.
She told me that our stories are ladders
That make it easier for us to touch the stars.
So climb and grab them.
Keep climbing. Grab them.
Spill your emotions in the big dipper and pour out your soul.
Light up the world with your luminous allure.To educate requires Galileo-like patience.
Today, when I look my students in the eyes, all I see are constellations.
If you take the time to connect the dots,
You can plot the true shape of their genius ­
Shining in their darkest hour.I look each of my students in the eyes,
And see the same light that aligned Orion's Belt
And the pyramids of Giza.
I see the same twinkle
That guided Harriet to freedom.
I see them. Beneath their masks and mischief,
Exists an authentic frustration;
An enslavement to your standardized assessments.At the core, none of us were meant to be common.
We were born to be comets,
Darting across space and time ­
Leaving our mark as we crash into everything.
A crater is a reminder that something amazing happened here ­
An indelible impact that shook up the world.
Are we not astronomers ­ looking for the next shooting star?
I teach in hopes of turning content, into rocket ships ­
Tribulations into telescopes,
So a child can see their potential from right where they stand.
An injustice is telling them they are stars
Without acknowledging night that surrounds them.
Injustice is telling them education is the key
While you continue to change the locks.Education is no equalizer ­
Rather, it is the sleep that precedes the American Dream.
So wake up ­ wake up! Lift your voices
Until you've patched every hole in a child's broken sky.
Wake up every child so they know of their celestial potential.
I've been a Black hole in the classroom for far too long;
Absorbing everything, without allowing my light escape.
But those days are done. I belong among the stars.
And so do you. And so do they.
Together, we can inspire galaxies of greatness
For generations to come.
No, sky is not the limit. It is only the beginning.
Lift off.
***
Outstanding terrific South Africa – August 2014 – IMA Conference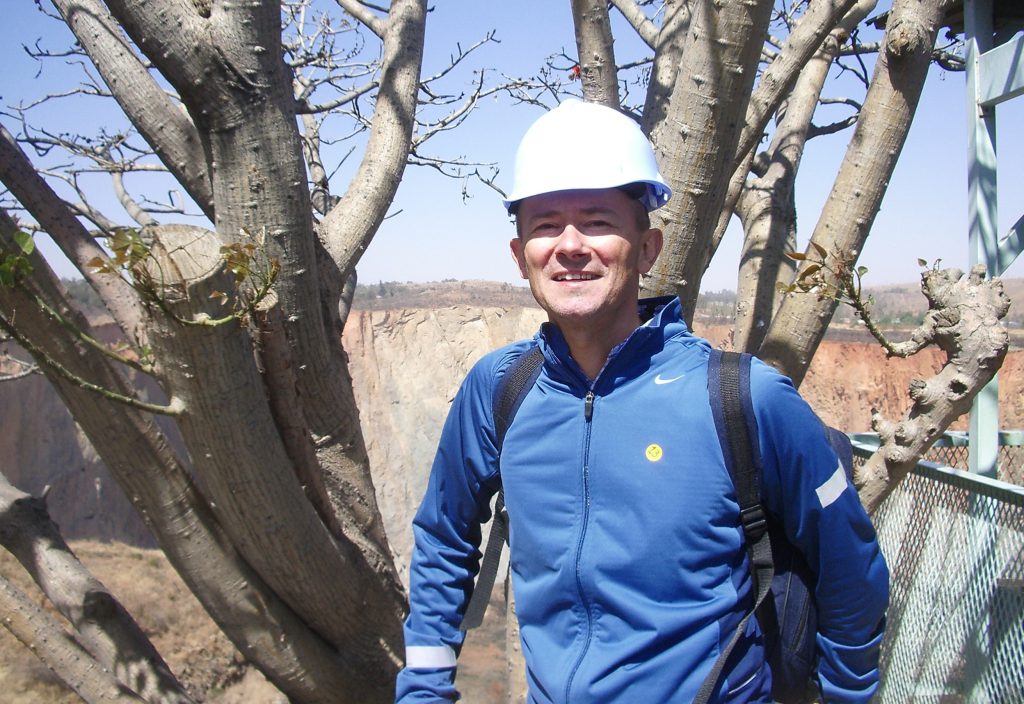 The Petra Diamonds premier mine (link), Cullinan, South Africa.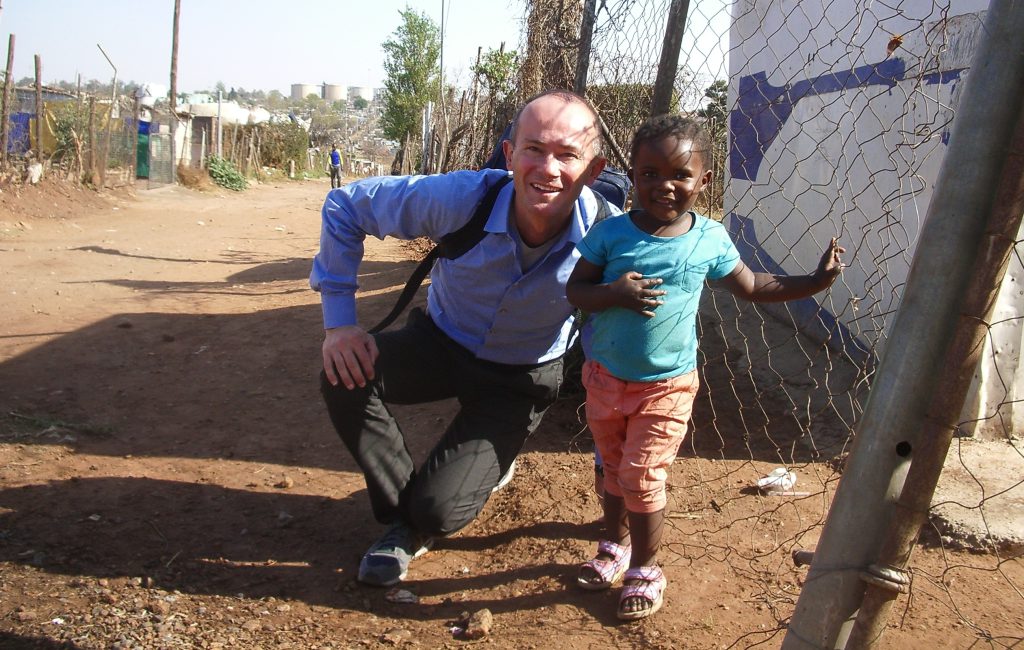 SOWETO, the invisible world – Johannesburg, South Africa.
***
---