The Italian Law 257/92 bans asbestos and asbestos containing materials and regulate the remediation of asbestos contaminated sites. The most important implementing decree of Law 257/92 is the D.M. 6/9/1994 which provides information about the qualitative and quantitative analysis to be performed on the materials contaminated with asbestos minerals.
Our laboratory is part of the CRICT-UNIMORE project, and provides scientific and technical expertise and competence for the identification and quantification of mineral or artificial fibers in both massive and airborne materials, so that the classification of the material as asbestos containing material (MCA) or not is possible. The analyses can be carried out on natural massive materials, water supply or groundwater, various materials in place or abandoned in urban and working environments, or on filters which collected airborne particulate.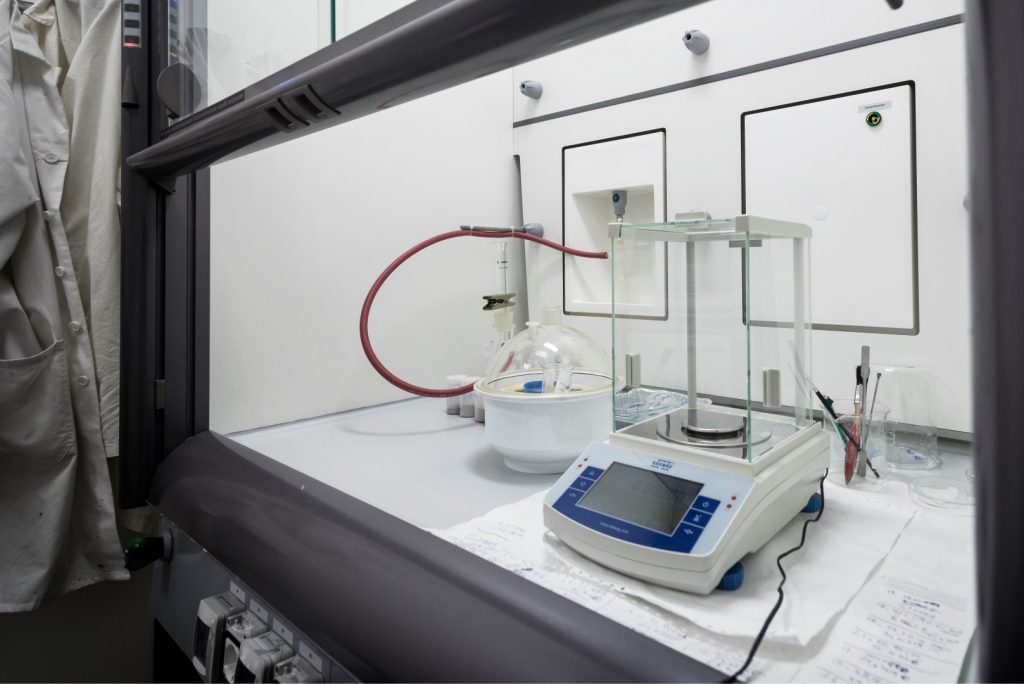 The asbestos risk assessment includes sampling of the material and its characterization via multi-disciplinary and multi-instrumental techniques. The analyses that can be performed in our lab are:
Stereomicroscopy analysis performed as a preliminary stage to verify the presence of the fibrous bundles

Detection of the presence of asbestos in massive or airborne materials performed with optical microscopy using the chromatic dispersion technique (MOCF)

Quantitative mineralogical analysis using X-ray powders diffraction XRPD both according to D.M. 6/9/1994 Appendix 1A or by the Rietveld method
Il diffrattometro per polveri X'Pert pro appena trasferito del CIGS di UNIMORE.
In vitro

dissolution tests of mineral fibers in environment reproducing the human lungs (gamble solution and 37 °C)
Determination of the calcium carbonates using the Dietrich-Fruhling method
Firing tests in the range 25-1700 °C and loss on ignition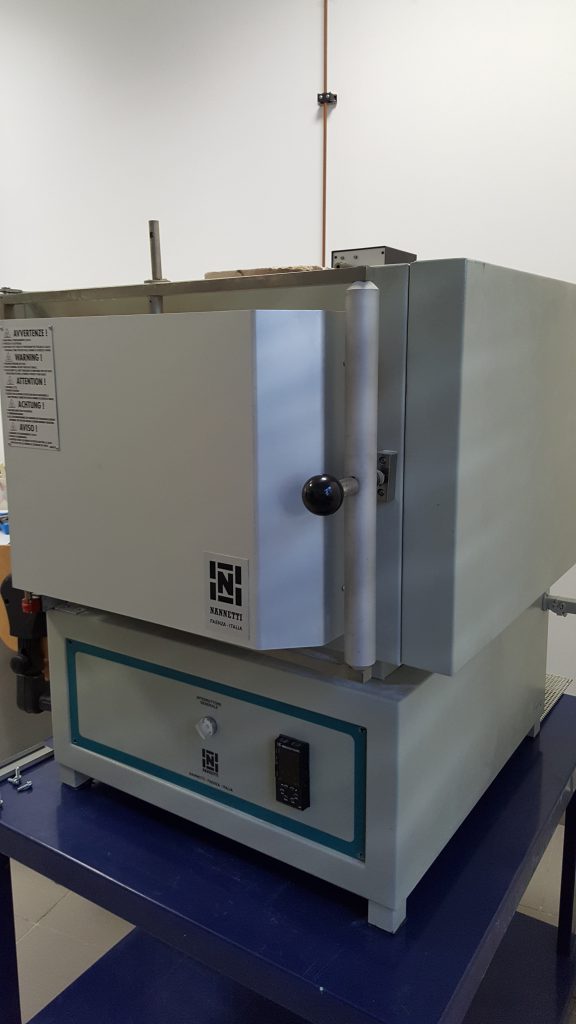 Chemical analysis using X-ray fluorescence (XRF)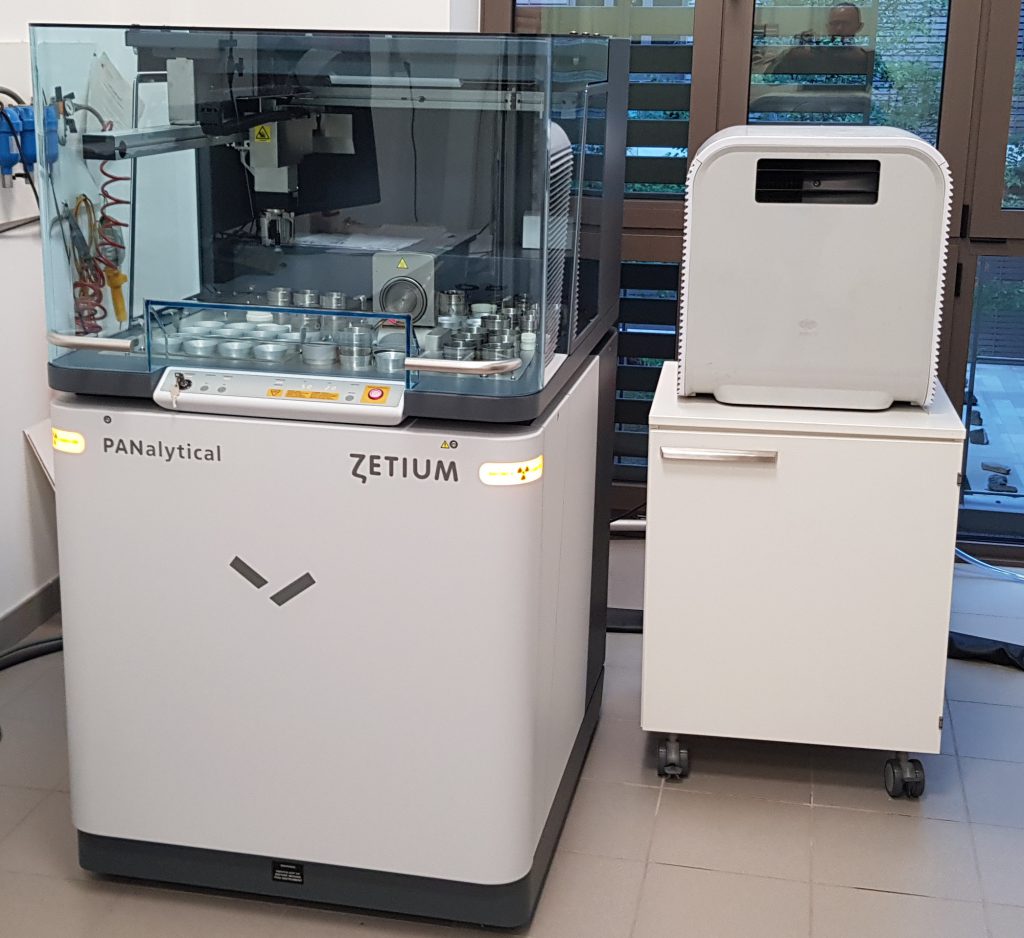 Scanning electron microscopy (SEM)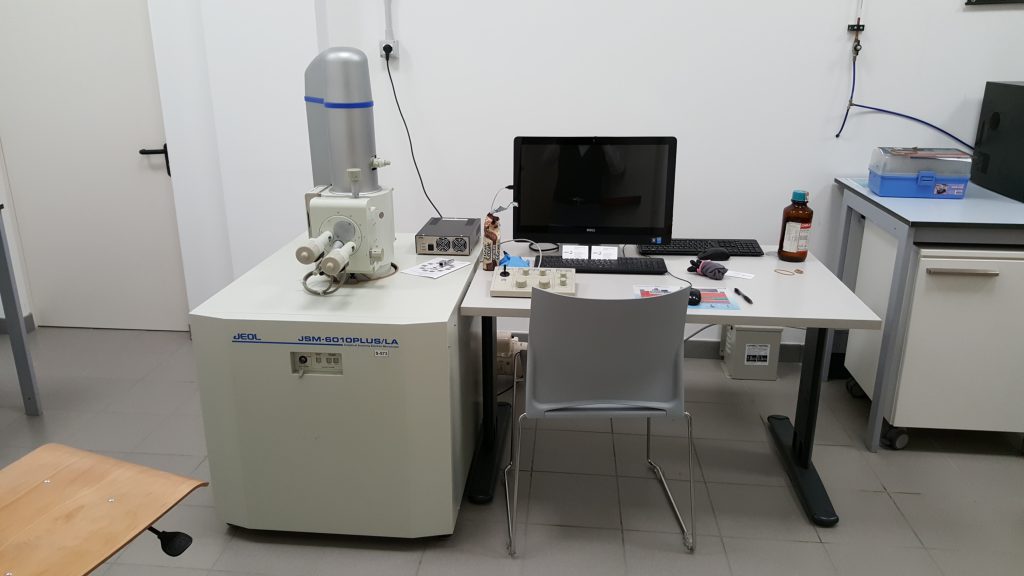 Il microscopio elettronico a scansione JEOL JSM-6010LA InTouchScope è collocato al piano terra del Dipartimento di Scienze Chimiche e Geologiche, nel locale MO51-00-072. Link:https://www.dscg.unimore.it/site/home/dipartimento/strumentazione-e-tariffario/articolo1006056041.html
The brand new Malvern MASTERSIZER 3000
see more at: https://www.malvernpanalytical.com/en/products/product-range/mastersizer-range/mastersizer-3000/?gclid=Cj0KCQjwzcbWBRDmARIsAM6uChVIABM4ZxZsepExIuPMBTsSayXonYNSf9plqqtw7jgRtV_OIAYUAm0aAr6BEALw_wcB